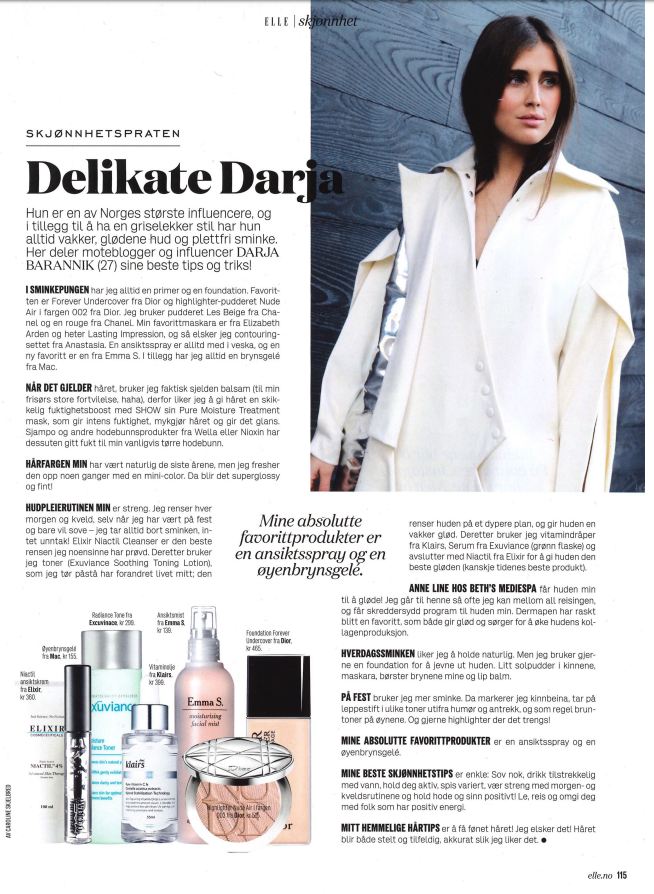 Klairs Freshly Juiced Vitamin Drop was mentioned in Norway's Elle magazine print publication. A Norwegian influencer shares her best tips for all things beauty and skincare.
She explained in details of her favorite products and how you can use each of the products to achieve the best possible look. To keep the skin bright and glowy, she uses various skincare products including Klairs Vitamin Drop. This serum is gentle yet effective in evening out the overall skin tone of the face.
The entire Klairs collection is available for purchase on wishtrend.com, or through any one of Klairs' international retailers.