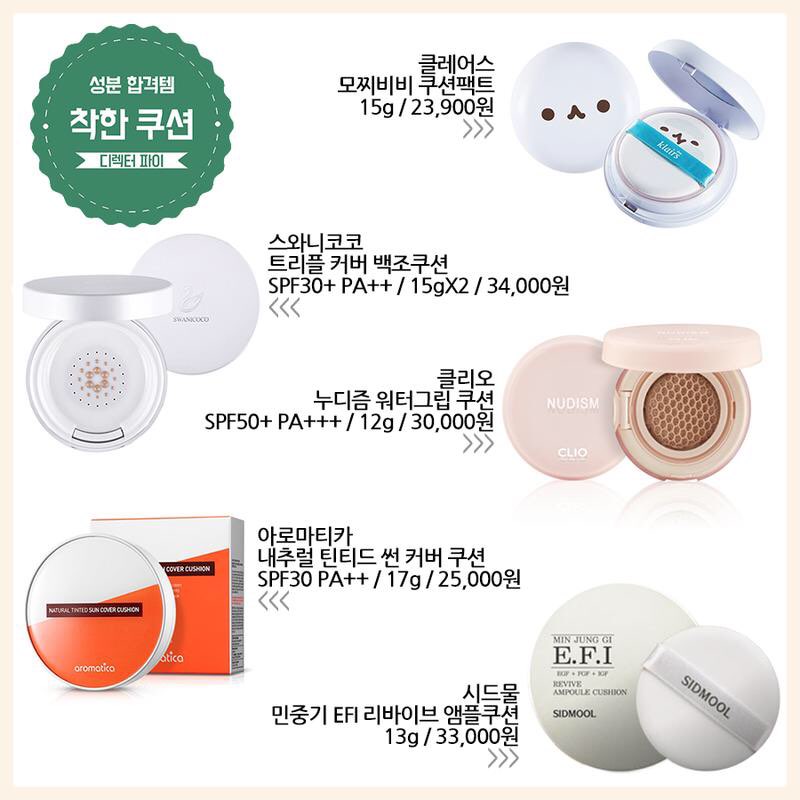 The Klairs Mochi BB Cushion was chosen as one of the top cushions of 2017, as selected by celebrity Korean Beauty Editor, Director Pi.
In a total roundup of 55 cushion foundations gathered from subscriber recommendations, Pi evaluated the cushions not only on their formula and components, but also application, finish and packaging, to finally give her thoughts on whether they were a 'bad', 'soso', or 'recommended' cushion.
"This product is recommended because it's available at a reasonable price point in comparison to the quality of its container, made to minimize oxidation and corruption of the product," Pi said.
The Mochi BB Cushion, and whole Klairs collection, is available for international purchase online at Wishtrend.com, or through any one of their global partners.