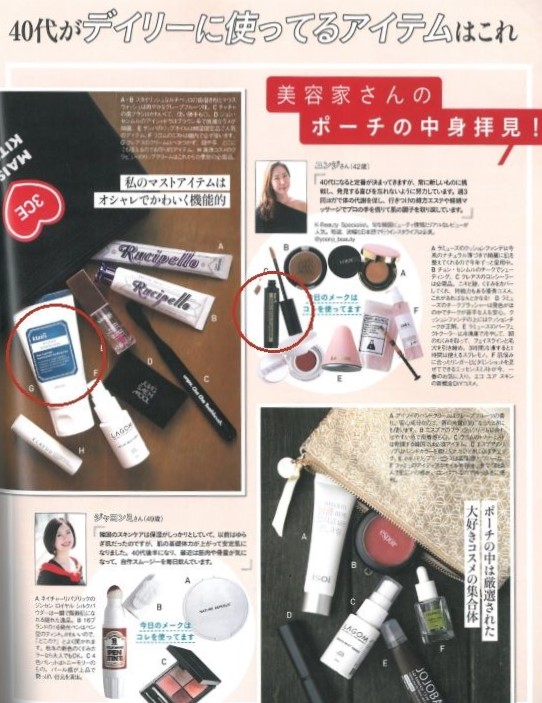 Klairs Creamy & Natural Fit Concealer and Rich Moist Soothing Cream were featured in Japanese Beauty Magazine 美ST. The K-Beauty Specialist Yoonji Park introduced her must-have items including Klairs products. She stated that the concealer effectively covers up the dark spots and acne scars. Also, the Rich Moist Soothing Cream is the best item for her since it can be used anywhere such as the face, hand and more. And it doesn't feel sticky at all, which makes it easier to apply for all year around.
The concealer is made with Aloe Barbadensis Leaf Juice and Centella Asiatica Extract which are natural ingredients that are non-irritating chemicals. It gives a very natural coverage to conceal your pores, redness, blemishes and any areas you want to cover up. and the Rich Moist Soothing Cream supports and helps to build up the skin's natural moisture barrier and deeply hydrates the skin throughout the day.
The entire Klairs products are available for purchase online at Wishtrend.