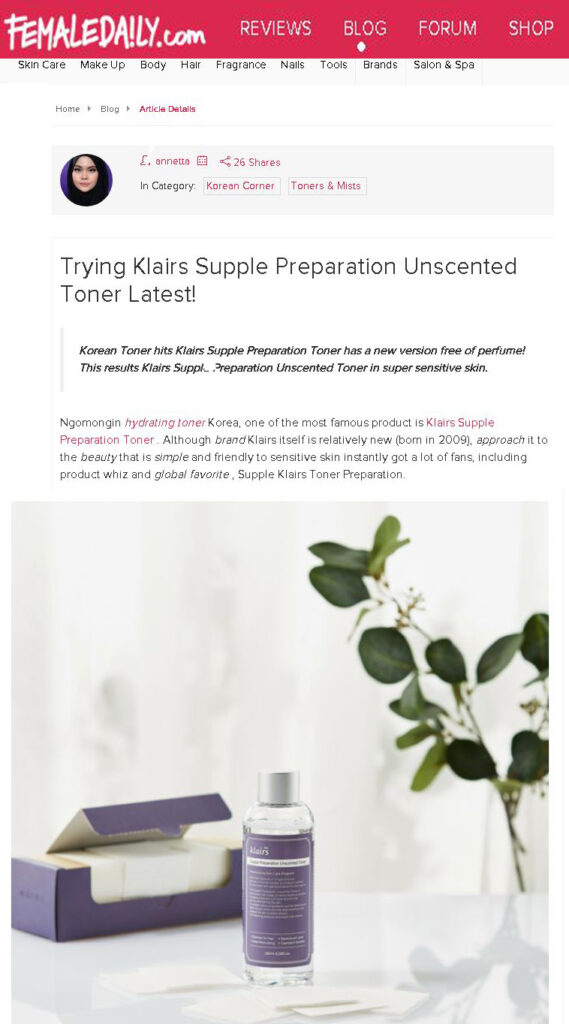 Klairs was mentioned in a recent Indonesian article published by the Female Daily, an online beauty hub that shares articles and reviews about all things beauty and lifestyle.
The senior editor of Female Daily, Annetta, shared her experience trying out Klairs newly launched Supple Preparation Unscented Toner. Annetta explained that even when her skin was the most sensitive, Klairs Unscented Toner did not fail her. It has helped sooth her skin and feel at ease. She finished off the article highly recommending it for those with very sensitive skin. The ingredients in the toner is gentle yet effective enough at allowing the skin feel comfortable and hydrated.
The Klairs Supple Preparation Unscented Toner is available for purchase on wishtrend.com, or through any one of Klairs' international retailers.