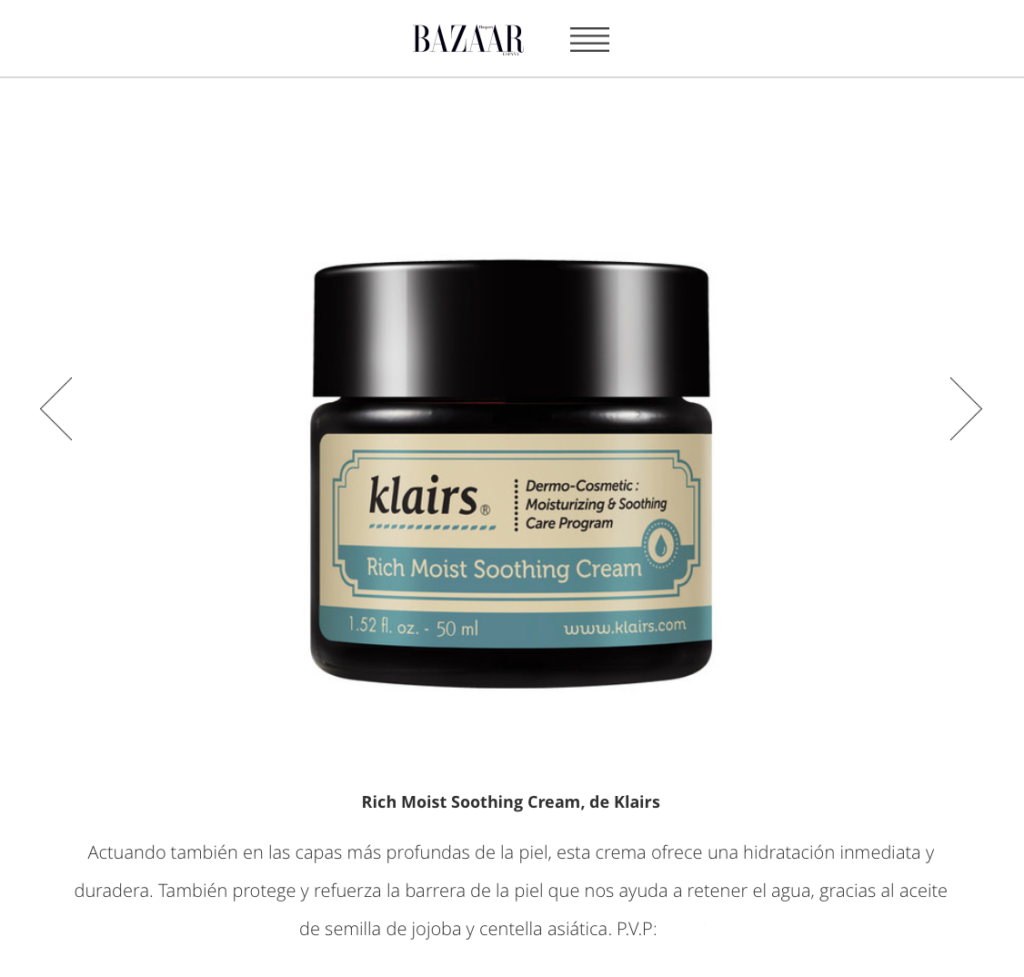 Harper's Baazar Spain recently featured the Klairs Rich Moist Soothing Cream as one of the Top 15 moisturizers for a balanced summer in an article posted July 2016.
With their recent entry into Spain through Sephora Spain, Klairs has been receiving much attention from publications for their gentle but effective formulas.
While some creams feel too heavy and oily on the skin, the publication praised the Rich Moist Soothing Cream as a moisturizing cream great for "offer[ing] an immediate and lasting hydration" while also "protect[ing] and strengthen[ing] the skin barrier that helps us retain water."
Enriched with Jojoba Oil and Gotu kola, the cream continues to be a fan favorite for its versatile formula suitable for all seasons.
Until Klairs is available in a store near you, find them online through Wishtrend.