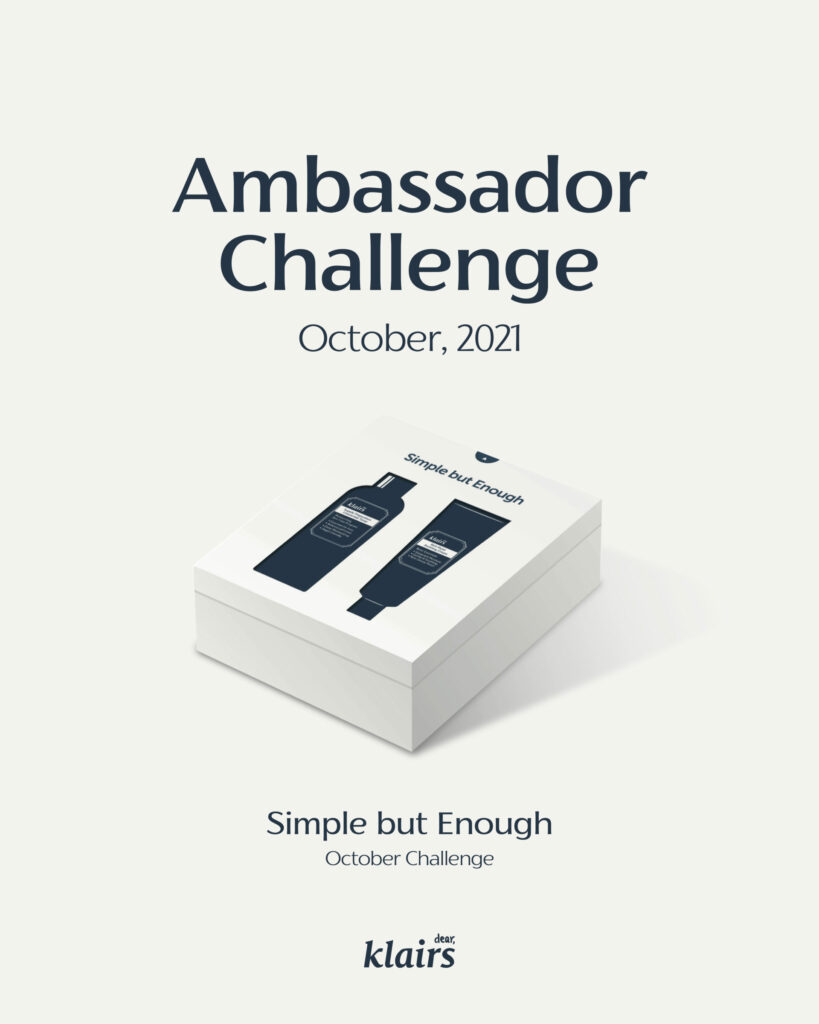 Dear, Klairs started the Klairs Ambassador program in October to bring together a community of skincare enthusiasts who were interested in trying Klairs products and sharing honest reviews online.
100 ambassadors were chosen from thousands of applicants ranging from students, bloggers, influencers to people working full-time jobs. However, one thing they all shared in common was their love and passion for skincare.
For October, Klairs ambassadors were challenged to show their skincare routines using the two products in the "Simple but Enough" Kit. The name of the kit is also Klairs' brand slogan, "Simple but Enough" which describes the ingredients and formula for Klairs products. The kit contains the Supple Preparation Unscented Toner, which surpassed 1 million bottles in sales, and the Rich Moist Soothing Cream which has a high repurchase rate on klairs.com.
October Ambassador Program's MVP
There was so much amazing content from October and it was difficult for the Klairs PR team to choose the MVP. However, after careful consideration, we chose @soy.fee_!

We also wanted to share the content of other ambassadors in the program. Overall, our ambassadors continued to work hard to showcase their skincare routine and we really appreciate their hard work!
The Klairs team was amazed by our ambassadors' creativity. Each and every post under the hashtag #DearKlairsAmbassador was unique and original. The Klairs team sincerely thanks all of our ambassadors for the time and effort they put into creating content for the ambassador program!