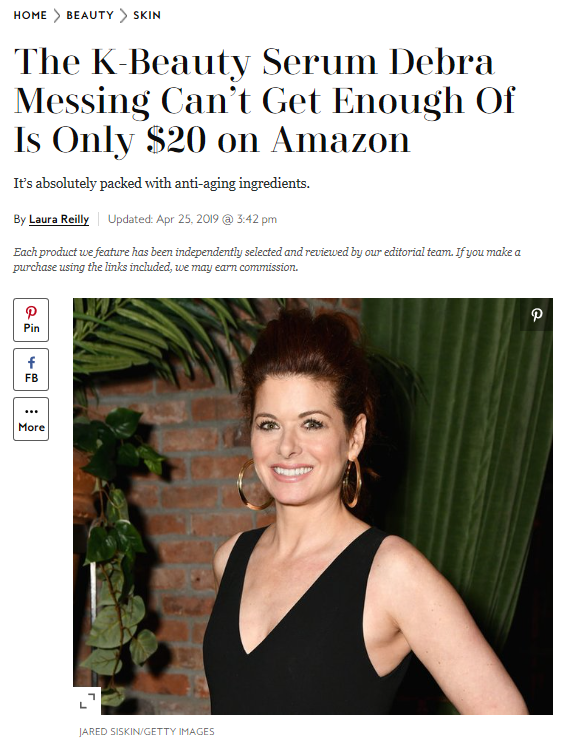 Klairs Rich Moist Soothing Serum was introduced and recommended by the American actress Debra Messing and InStyle has shared her cult-favorite product of Klairs. Messing has particularly mentioned one product during the interview which is Klairs Rich Moist Soothing Serum and has shared that she has been really into the product at the moment. She has also stated that it is a hydrating serum that is packed with anti-aging ingredients and a ton of other moisturizing agents.
Klairs Rich Moist Soothing Serum has a highly active fanbase and reviews on the online communities and has received dozens of five-star reviews on Amazon. Reviewers shared that it is smooth and does not live any tackiness while leaving glossy, soft and supple on the skin.
This product can be found on Wishtrend.com or at SokoGlam in the U.S.