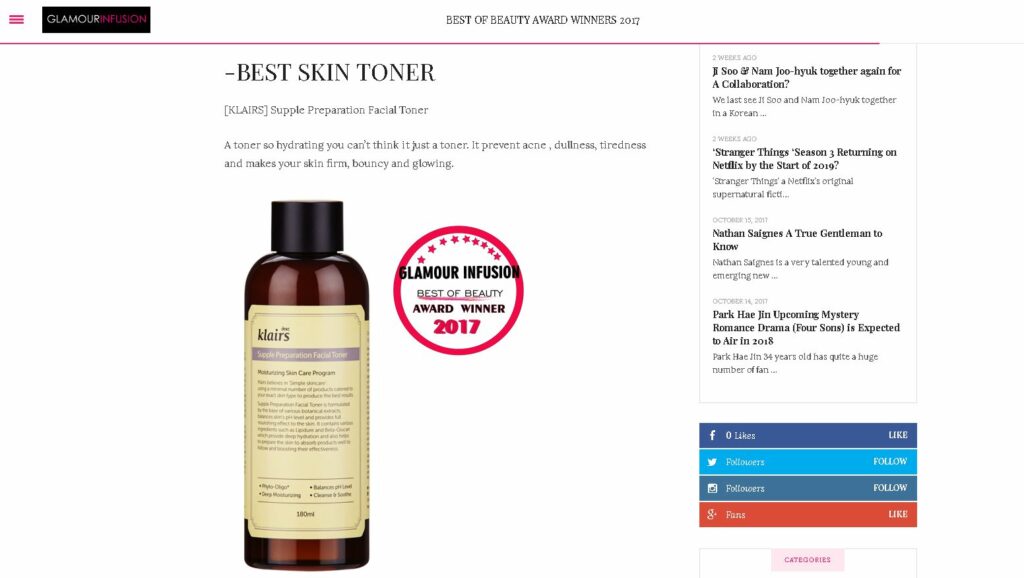 The online fashion, beauty editorial, Glamour Infusion, mentioned Klairs product in their Best of Beauty for 2017 article here.
Klairs toner was awarded under the category 'Best Skin Toner'. Their beauty experts carefully hand-selected the best beauty products for each category. They described the toner to be hydrating, and that it is great for those with acne prone skin or dull skin that needs a little glow.
The full Klairs selection is available for purchase online at Wishtrend.com, or through any one of Klairs' global partners.