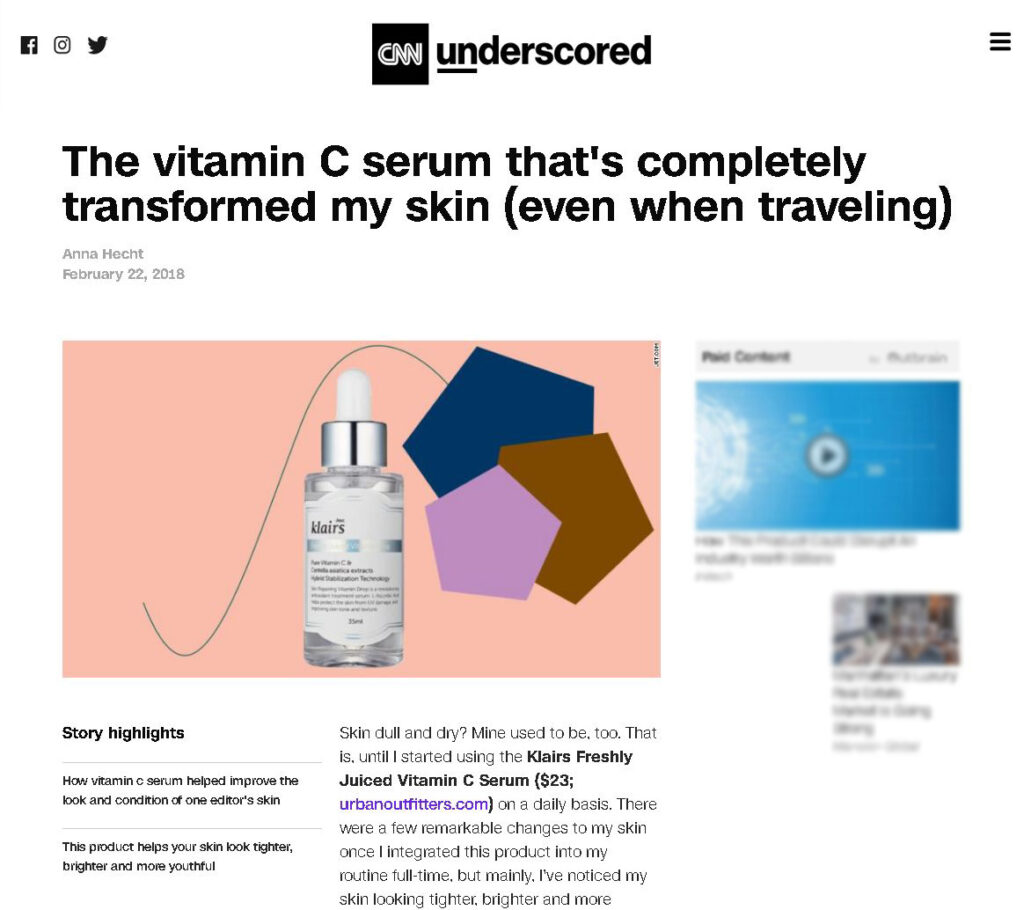 Klairs, and the Freshly Juiced Vitamin Drop, was featured on CNN Underscored, written by Anna Hecht.
Starting to reach beyond borders, Klairs is receiving global attention for their innovative and effective products.
"I started seeing a difference a few weeks after I began using Klairs serum morning and night… My skin looks more youthful, dewy and moisturized since I started using the vitamin C serum. And, beyond that, I noticed my acne cleared up, an added perk", mentioned by CNN Writer Anna Hecht.
The Klairs Freshly Juiced Vitamin Drop, as well as the whole Klairs collection, is available for international purchase online at Wishtrend.com, or through any of Klairs global partners.