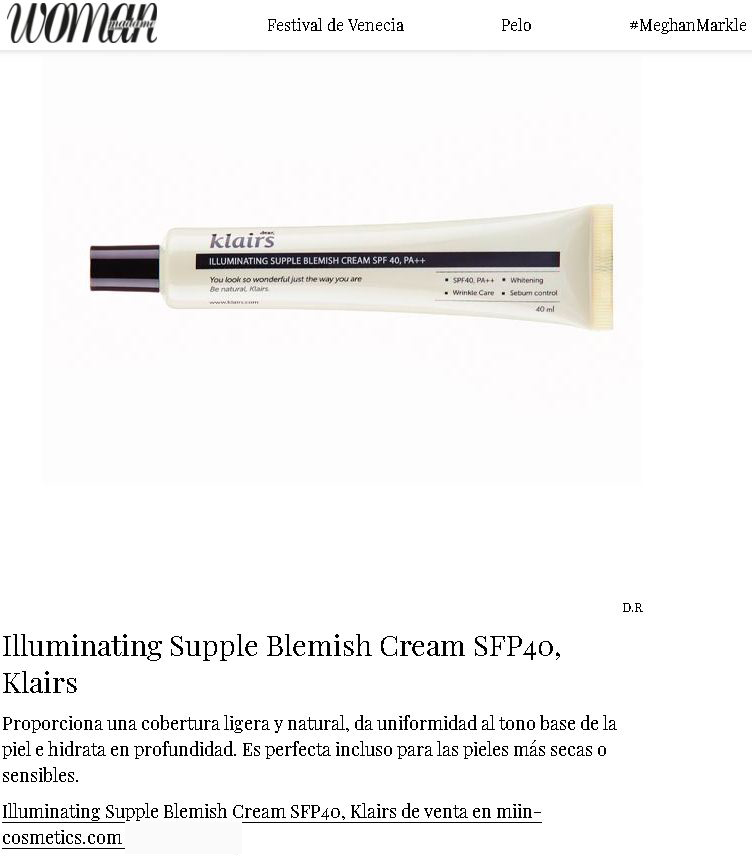 In Woman's article, they featured various beauty brands related to the topic of skincare and makeup routine that helps you to look and maintain youthfulness. Woman's editor shares a simple routine, recommended with products that work to help brighten the skin, protect and prevent the skin from wrinkles.
Klairs Illuminating Supple Blemish Cream was featured in this article because it provides a light, natural coverage. The blemish cream makes the overall skin tone evened out when applied and keeps the skin moisturized. It is great for those that have dry or sensitive skin.
Klairs collections is available at Miin Cosmetics.