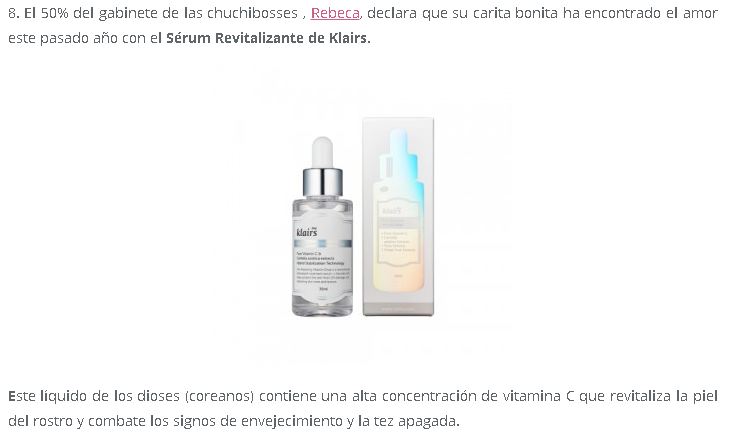 The Klairs Freshly Juiced Vitamin Drop serum was featured in an article on Spanish fashion, beauty & lifestyle magazine, We Lover Size.
Their collection of the "Best makeup products" of 2015 highlighted personal holy-grail items of the We Lover Size team.
Mentioned as the "liquid of the (Korean) gods", the Freshly Juiced Vitamin Drop serum continues to be loved around the world as it "revitalizes facial skin and combat the signs of aging and dull complexion."
The vitamin drop serum is available for international purchase on Wishtrend.com, or through any of Klairs' global partners.