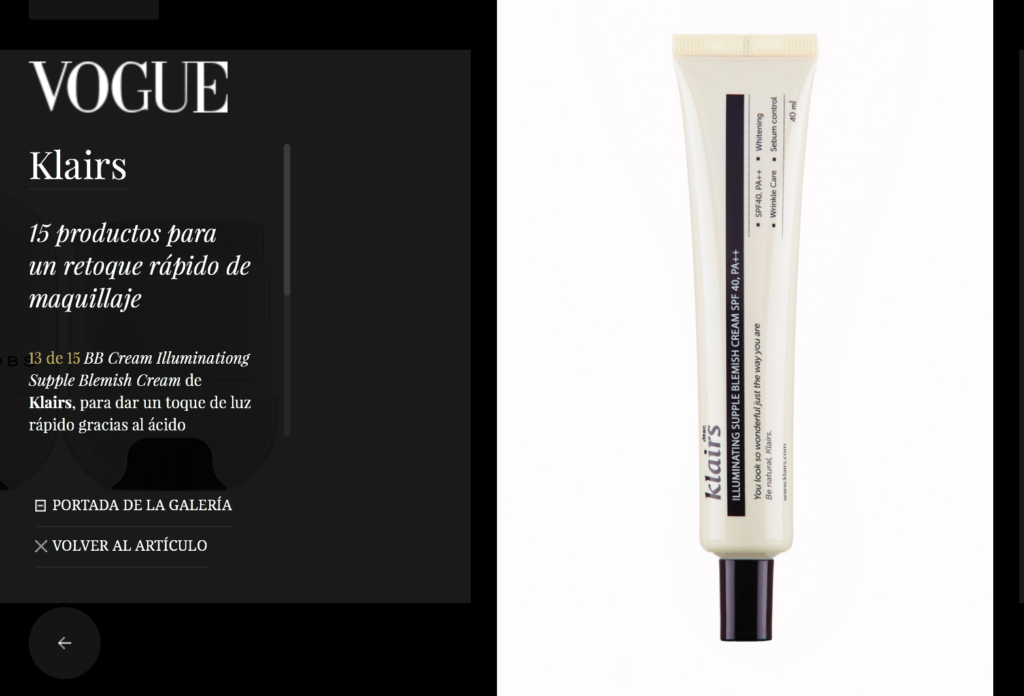 The Klairs Supple Illuminating Blemish Cream was featured in Vogue España's recent feature on "15 products for a quick touch-up".
"As much as we surrender to the benefits of the foundations of long duration, eye masks and waterproof bars 'fixed' lips, the reality is that throughout the day makeup is deteriorating." Editor Ana Morales said in her article.
However, she went on to share that using the right products and following a good base makeup routine can be a solution to the constant check-ups makeup requires.
Adding a "touch of light" to the face, the Klairs Supple Illuminating Blemish Cream continues to be a fan favorite, and gains new ones every day.
Shop the BB cream at wishtrend.com, or through one of many international retailers.