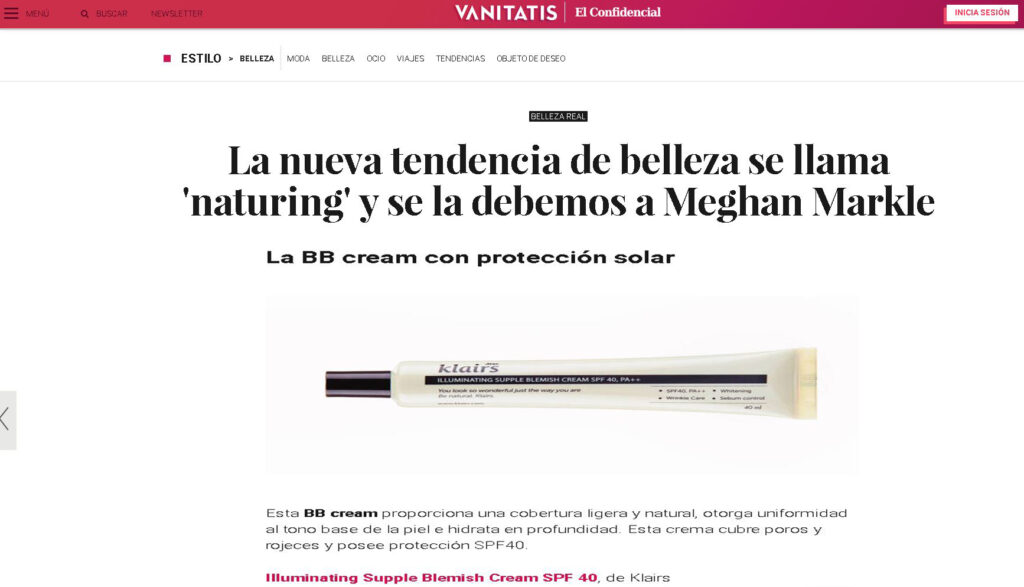 A Spanish publication, Vanitatis, featured an
article
about achieving a fresh, natural look like the beautiful Megan Markle. She is known for achieving a naturally flawless makeup look and the editors of Vanitatis are here to give you the inside scoop on it! In the article, Klairs Illuminating Supple Blemish Cream was mentioned as one of the steps to achieving a natural, healthy looking skin.
The editor, Marita Alonso, described the BB Cream as:
This BB cream provides a light and natural coverage, gives uniformity to the base tone of the skin and moisturizes in depth. This cream covers pores and redness and has SPF40 protection.