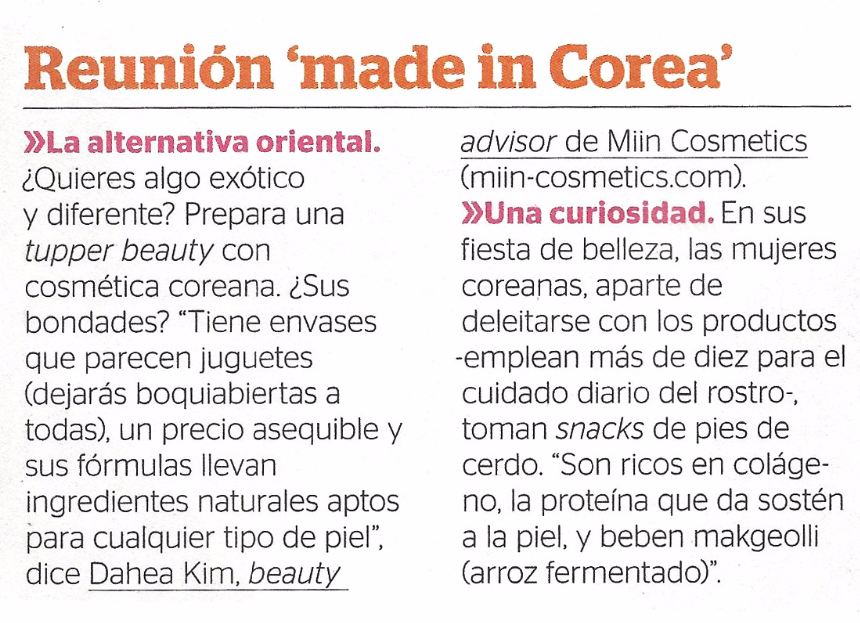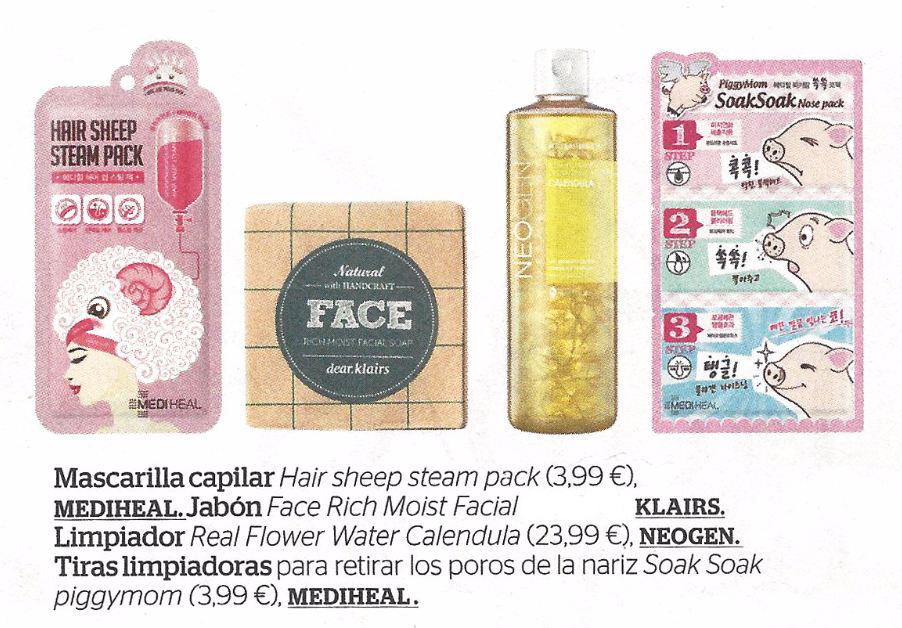 Translation
Meeting 'made in Korea'

> The Eastern Alternative

Do you want something exotic and different? Prepare tupperware beauty with Korean cosmetics. Its benefits? "Its packaging looks like toys (which leaves us all astonished), is affordable, and have formulas derived from natural ingredients which are suitable for any skin type," Dahea Kim, beauty adviser of Miin Cosmetics, said.

> A curiosity.

In their beauty party, Korean women, apart from sampling the products – of which more than 10 are used for daily facial care – eat snacks of pork feet. "They are rich in collagen, the protein that supports the skin, and drink makgeolli (made from fermented rice)."
As the interest in Korean beauty gets deeper abroad, Klairs is gaining a growing global audience.
Spanish magazine, Mia, has recently featured the Klairs Be Clean Natural Facial Soap in their Korean beauty segment released in their August 2016 issue.
Popular for its natural and gentle ingredients, the Klairs natural soap is loved along with other K-Beauty products because they are affordable and have plant-based, natural formulas that are great for any skin type, according to Min.
The soap is available through Wishtrend.com, and other retailers. Find your closest location here.