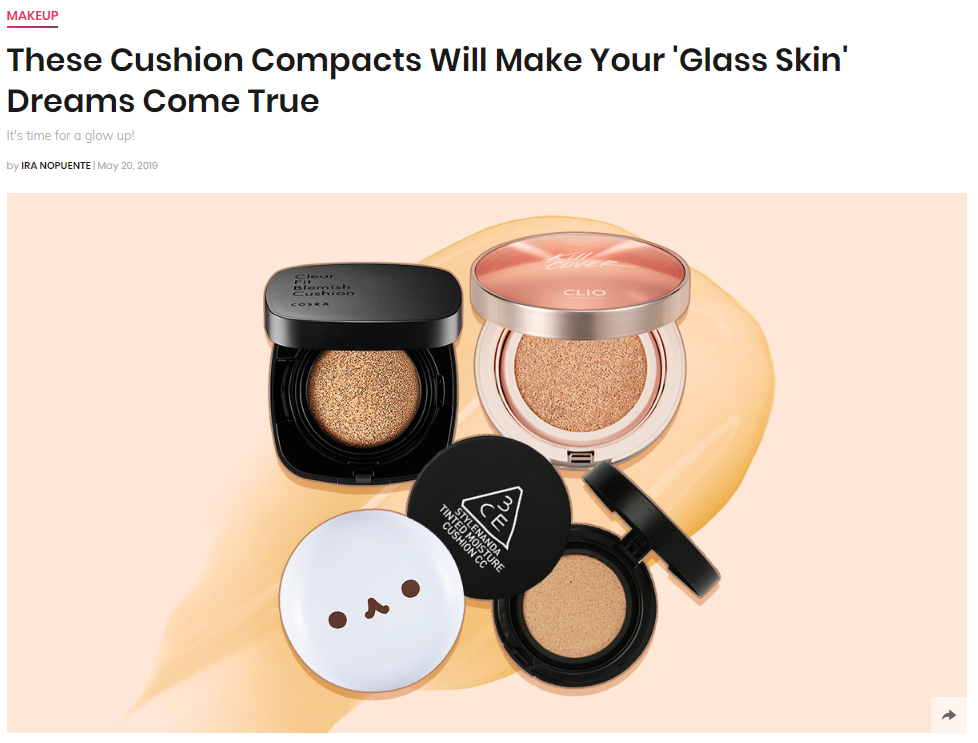 Klairs Mochi BB Cushion was featured in the article of Cosmopolitan Philippines. Cushion compact is known for helping you to fulfill your glass skin dreams and yet it is easy to use.
And Klairs Mochi BB Cushion is a blemish balm in cushion form that helps to corrects discoloration, blurs large pores and acne marks. The editor has recommended it for those who are looking for in a long-wearing base.
Klairs Mochi BB Cushion is available on Wishtrend.com or at the official retail shops listed here.