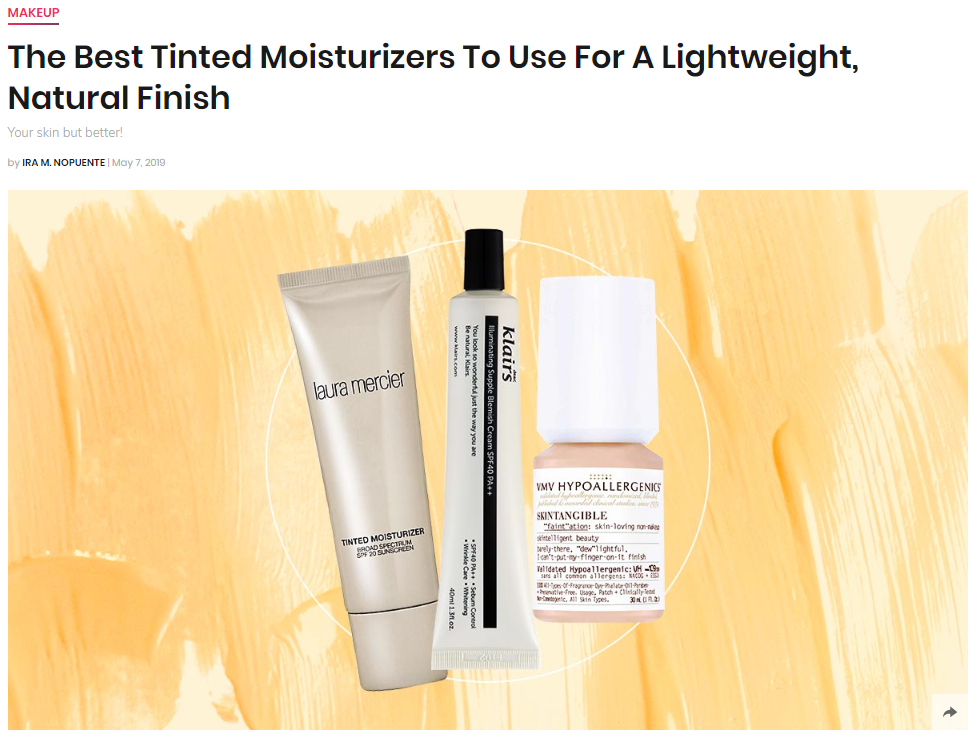 Klairs Illuminating Supple Blemish Cream was featured in the article of Cosmopolitan Philippines. The article introduces 14 different tinted moisturizers that are multitasking, easy to wear, and lightweight. They give a natural looking finish as if you are not wearing any makeup at all and you can add concealer on some of the areas that need more coverage.
Klairs Illuminating Supple Blemish Cream is for those who are currently battling with breakouts as the product contains Hyaluronic acid and aloe vera to give refreshing, and breathable hydration to your skin during the hot summer days.
This product can be found on Wishtrend.com or visit here to find the nearest retail shops.