Daily Tribune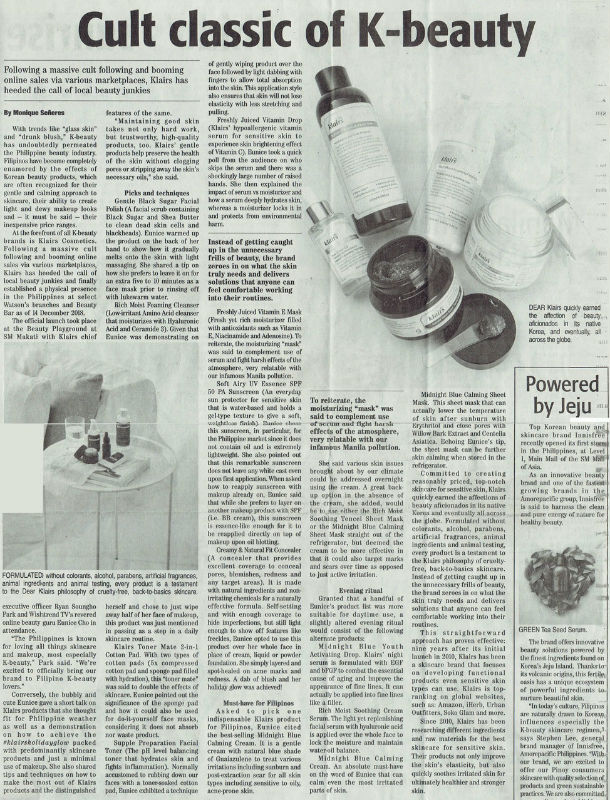 After successfully launching our brand at the Glow Holiday event in the Philippines, Klairs has heeded the call of local beauty junkies. In the article, Klairs was mentioned as a brand which delivers solutions that anyone can feel comfortable working into routines.
Business World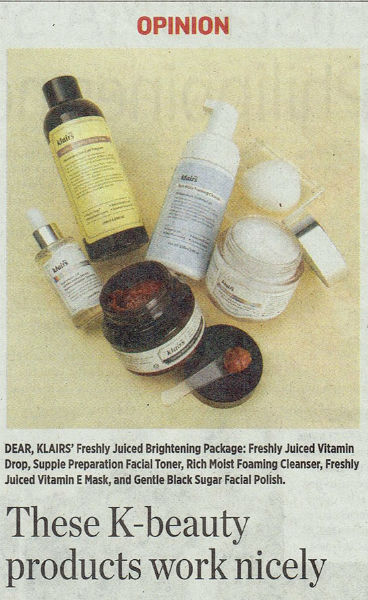 Wishcompany and its representative brand Klairs were featured in the opinion section of Business World. In the article, the reporter captured the interview with Ryan Sungho Park, CEO of Wishcompany, stating that we've been getting really good traffic from the Philippines. Klairs will have shelves in over 100 Watsons stores and 19 Beauty Bar stores .
The Manila Times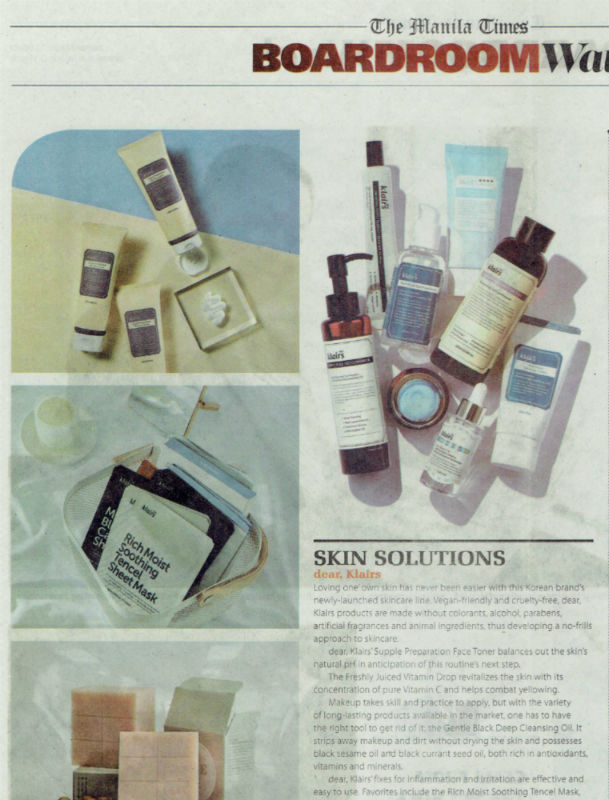 In the article of The Manila Times, Klairs was featured as a vegan-friendly and cruelty-free brand developing products without colorants, alcohol, parabens, artificial fragrances and animal ingredients. It described how effective Klairs products are and the benefits you can get from using them.