In recent years, Korean beauty has taken the cosmetic industry by storm and garnered more attention over the past few years than any other niche of beauty and skincare.
Many beauty bloggers specializing in Korean beauty rose as prominent online figures as a result of this widespread interest and it was only a matter of time before a few notable bloggers released books of their own that would become the one-stop source of K-beauty knowledge for many.
Featuring must-have product recommendations from the authors themselves, it was no surprise that Klairs products appeared as the best-of-the-best.
Korean Beauty Secrets
One of the first comprehensive books about Korean beauty, "Korean Beauty Secrets: A Practical Guide to Cutting Edge Skincare and Makeup" features the knowledge and writing of influential beauty bloggers, Kerry Thompson and Coco Park.
Kerry Thompson is one of the pioneering US bloggers in the field of Korean beauty and has developed a cult-following over the last few years in which she has started her blog, Skin&Tonics. Her passion and knowledge of K-beauty makes her the perfect co-author for Coco Park, a certified esthetician, make-up artist and blogger behind the beloved blog, The Beauty Wolf.
The book explains the basics of what makes Korean beauty so special. Starting from explaining new methods like double cleansing or introducing the comforts of products like cushion foundation, the book also shares product recommendations from the authors based on their years of trying a plethora of Korean beauty products.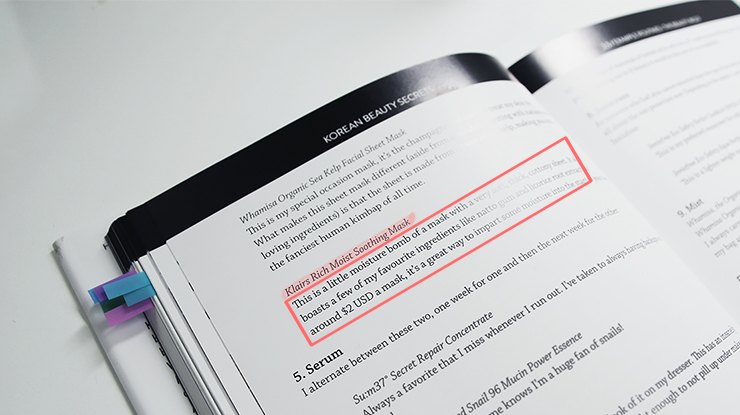 Because Klairs skincare has been gaining prominence and recognition over the years and it was unsurprising to see that the Klairs Rich Moist Soothing Mask was featured as a favorite.
Park shared that the Rich Moist Soothing Mask was a great way to start the day and a necessary product in her skincare regime.
"This is a little moisture bomb of a mask with a very soft, thick, cottony sheet," Park said. "It also boasts a few of my favorite ingredients like natto gum and licorice root extract."
The Little Book of Skincare
Klairs also made a featured appearance in "The Little Book of Skin Care: Korean Beauty Secrets for Healthy, Glowing Skin" written by Charlotte Cho, co-founder and curator of widely-successful K-Beauty website Soko Glam.
Born and raised in California and sporting its laid-back attitude even in her view of skincare and beauty, Cho quickly adopted the Korean skin care culture after moving to Seoul and wanted to share her newfound knowledge with others through her book.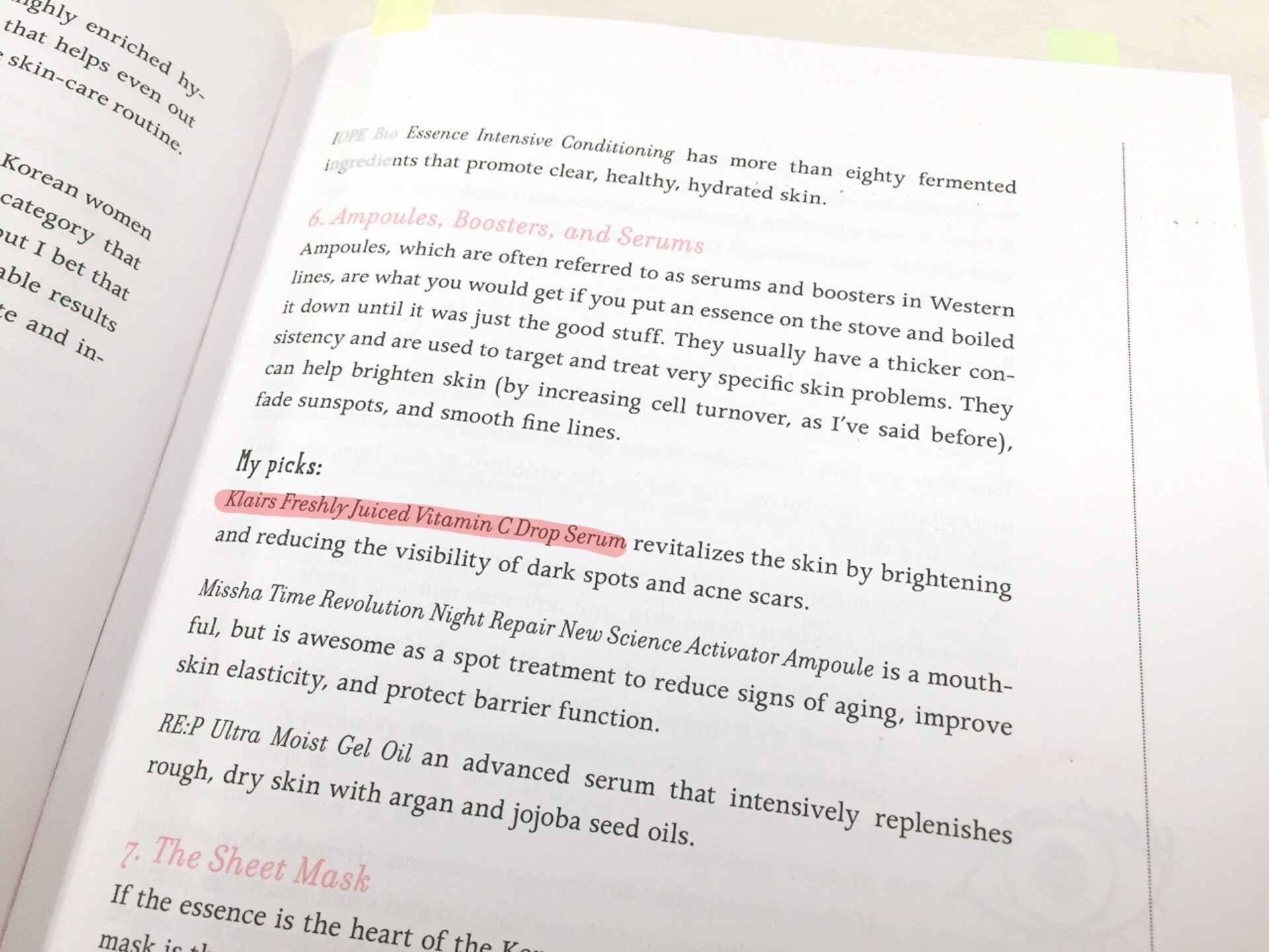 Cho shares her ten-step skin-care routine and how it helped to revitalize her skin and shape her appreciation of skincare. In her routine, she mentions the Klairs Freshly Juiced Vitamin Drop Serum as a key product in " revitaliz[ing] the skin by brightening and reducing the visibility of dark spots and acne scars."
To achieve the coveted no-makeup makeup look that has been seen in the streets of Seoul, Cho also recommended the Klairs Illuminating Blemish Cream as a " light and nongreasy formula that delivers skin-hydrating benefits with hyaluronic acid, aloe, and SPF 40/PA++."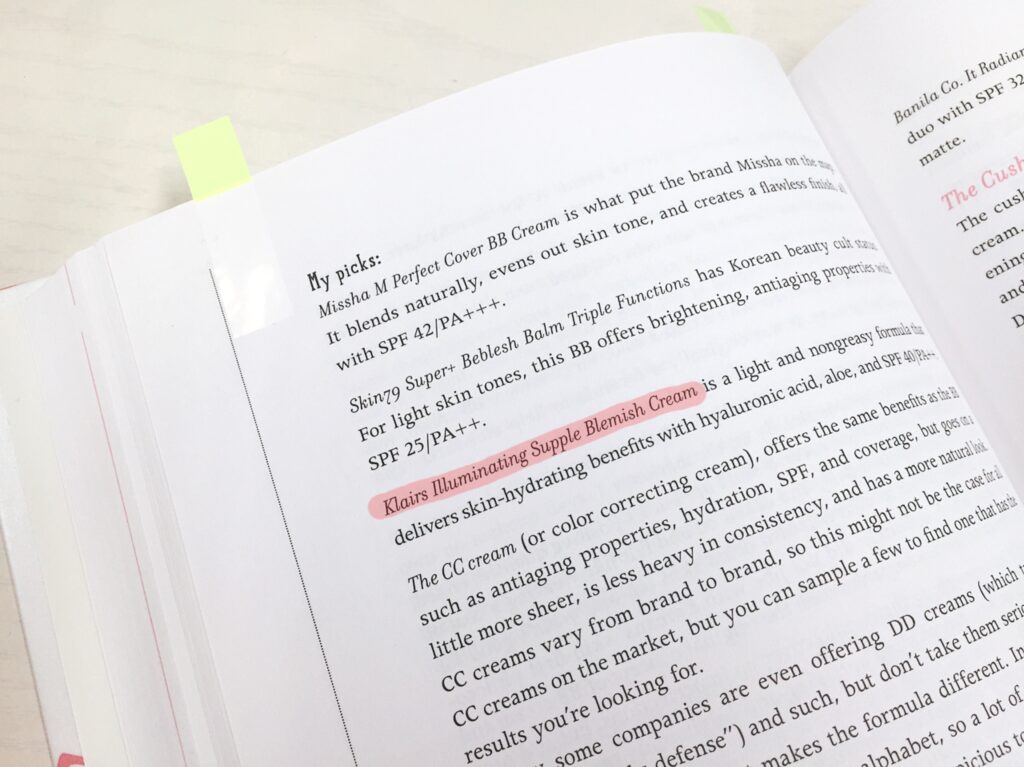 Sources like Allure, Teen Vogue, and Yahoo! Beauty have deemed the book a reliable, comprehensive source of only the best Korean beauty skincare like Klairs.
Product spotlight
Beauty bloggers and editors alike have also praised the Klairs Rich Moist Soothing Mask, Freshly Juiced Vitamin Drop and the Supple Illuminating Blemish Cream for their versatility and high quality.
Boasting an enriching, moisturizing formula, the Rich Moist Soothing Mask has an 89% repurchase rate among customers. In comparison to the average sheet mask on the market, the Rich Moist Soothing Mask is made of pure cotton, ensuring a comfortable and non irritating use, and contains the equivalent of half a bottle of the Rich Moist Soothing Serum.
Similar to the Rich Moist Soothing Mask, the Freshly Juiced Vitamin Drop along with the Supple Illuminating Blemish Cream have risen in popularity for their powerful formulas that are both moisturizing and fit for sensitive skin.
However, unlike other Vitamin C products, the Freshly Juiced Vitamin Drop serum contains stabilized Vitamin C, meaning that while it is just as effective for brightening and rejuvenating the skin, it also has a longer shelf life because it is not as sensitive to deterioration as the average serum.
The Supple Illuminating Blemish Cream, also popular in Korea as the Mochi BB, is also a widely popular product perfect for natural coverage in an office setting, or even outside for a casual gathering.
Future of Klairs
Although Klairs is continuing to expand, they are always striving to maintain a dialogue with their customers and always provide the highest quality products, making it no surprise that the brand found their way into the hearts of so many influential beauty bloggers and editors.
Through their honorable mention in various Korean beauty guides, Klairs hopes to reach out to a large customer base and provide them with their skincare needs and work as a proud ambassador of Korean beauty in the US and more.
People can find Klairs on their Korean homepage, or through Wishtrend, the official e-commerce store from Wishcompany, who produces the brand.