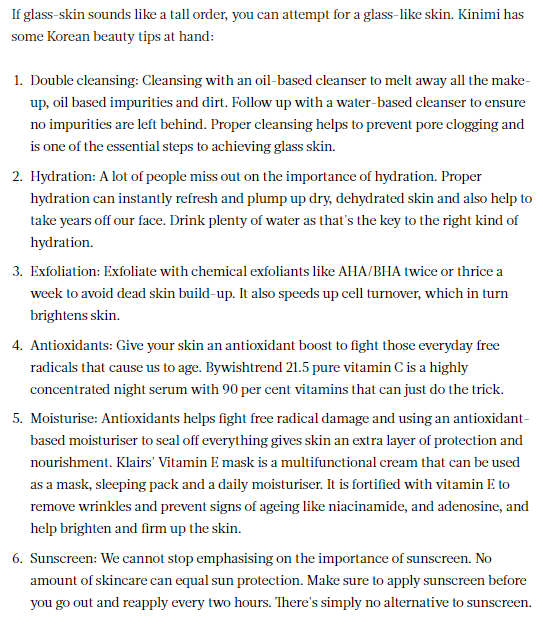 Klairs Freshly Juiced Vitamin E Mask was mentioned in the article of the Gulf News. The article says that nowadays, the latest obsession in Korea is the glass looking skin that is clear as glass, meaning that the skin is healthy and fully hydrated. There is no shortcut to achieving the glass skin, and the article talks about the 6 different skincare tips that you can try.
Starting from the double cleansing, you can try Klairs Freshly Juiced Vitamin E Mask on the 5th step, Moisturize, and it works as a multifunctional cream that is fortified with vitamin E to improve wrinkles and skin texture while brightening the skin.
Freshly Juiced Vitamin E Mask is available on Wishtrend.com or at the Beauty Barn in India.