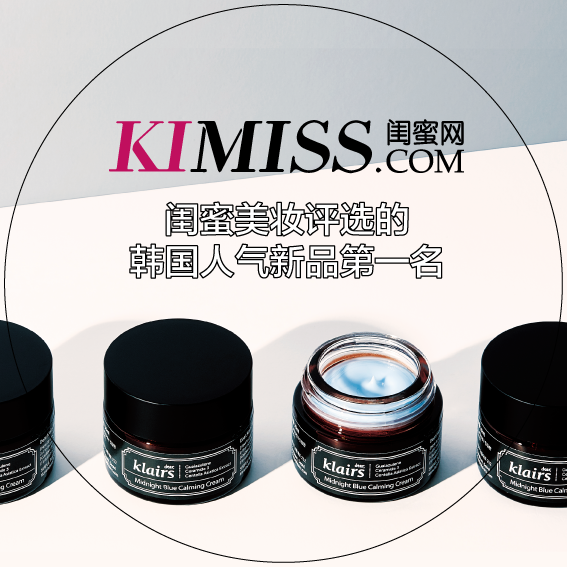 The Klairs Midnight Blue Calming Cream was recently featured as the No.1 product on Chinese beauty ranking online community, Kimiss.
Tested on the five categories of effectiveness, absorption rate, moisture level, application, and gentleness on the skin, the blue cream received a total score of 4.7/5, and quickly rose as the No.1 mentioned product on the site.
The blue cream continues to receive much love from the Kimiss community for its soothing qualities and natural, innovative formula derived from chamomile-extract, guiazulene.
The Midnight Blue Calming Cream is available for purchase online at Wishtrend.com, or through any one of Klairs' global partners.