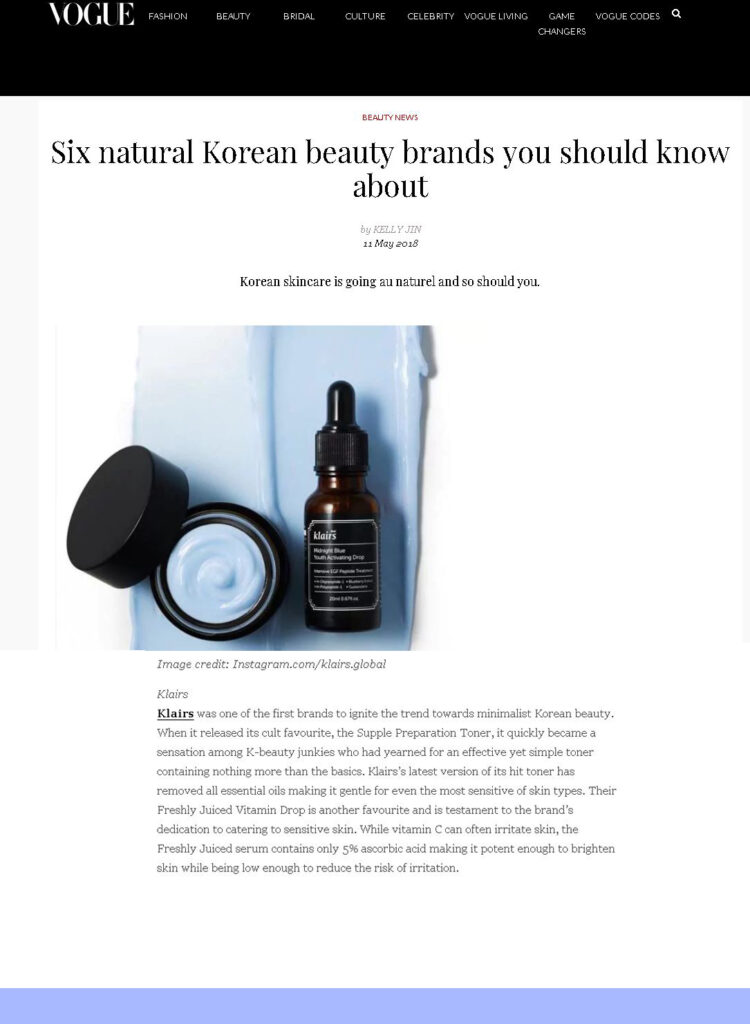 Klairs Cosmetics is mentioned in Vogue Australia's article titled, "Six natural Korean beauty brands you should know about". It mentions various Korean skincare brands that have taken a more natural and minimalist approach.
Writer, Kelly Jin, shares a little bit more about the brand and its newest and favorite products.
Jin writes,
When it released its cult favourite, the Supple Preparation Toner, it quickly became a sensation among K-beauty junkies who had yearned for an effective yet simple toner containing nothing more than the basics. Klairs's latest version of its hit toner has removed all essential oils making it gentle for even the most sensitive of skin types. Their Freshly Juiced Vitamin Drop is another favourite and is testament to the brand's dedication to catering to sensitive skin.
Klairs entire collection is is available for purchase globally through wishtrend.com.