Klairs is out with a new addition to the Freshly Juiced Line with the Soft Airy UV Essence! Feels light as a feather and is quick to absorb – you won't even know that you applied it in the first place.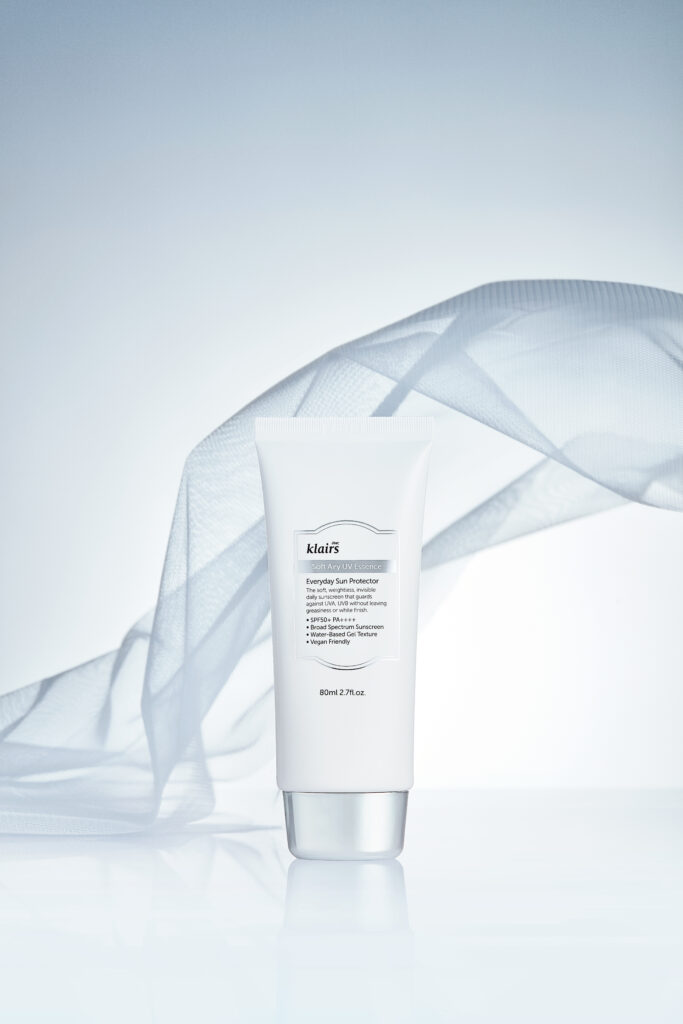 What is it?
Just like it's name, the Soft Airy UV Essence SPF 50 ++++  is a daily sunscreen that feels light on the skin, so you won't have to worry about it looking too oily or cakey on top of your makeup!
Using a sunblock everyday is crucial to maintaining healthy, youthful skin, and yes, we get it.. putting on sunblock can be a hassle, especially with layers of skincare and makeup products that is applied. We care about your concerns and want to make your skincare routine as simple and convenient as possible.
Thus, the soft and airy UV essence was born. It's an effective and easy to use everyday sunblock. It doesn't smell like your typical sunblock, and it also doesn't feel like your average sunblock. This UV essence has a light texture and smells quite refreshing. It will make your morning skincare routine that much more exciting.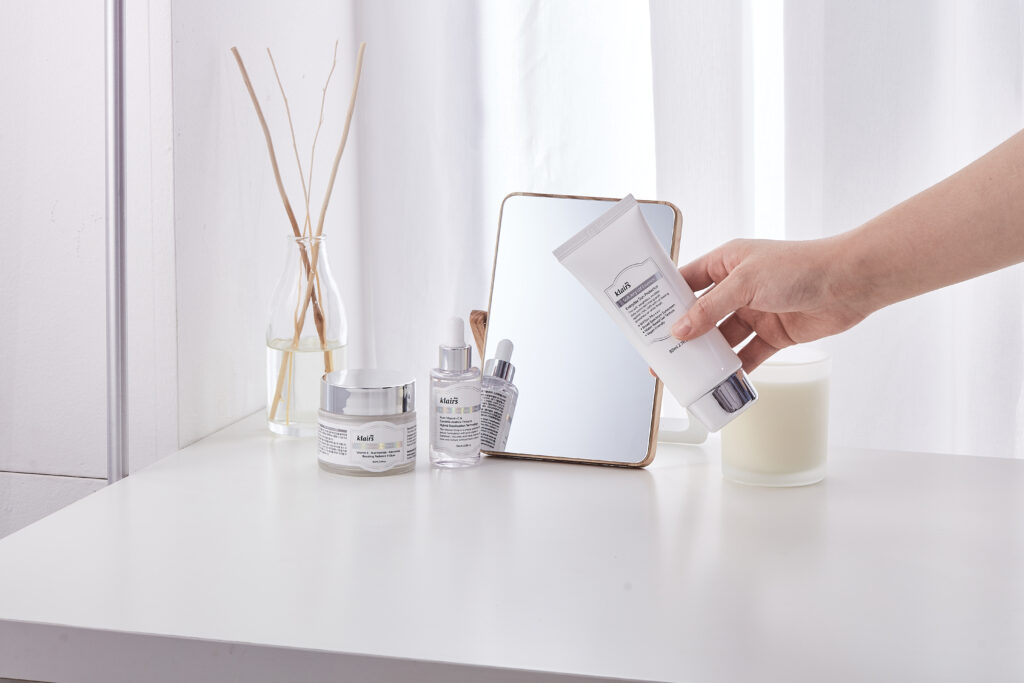 What are the features?
Besides the light, refreshing citrus scent, there are other great features that you should know:
Without greasy residue and leaves zero white cast
Low-irritant sunscreen: 100% chemical UV filters
For all skin types
This UV essence sunblock is photostable, meaning the product doesn't degrade when the UV rays hit your skin. It actually stays on and protects your skin, an essential quality to have! Additionally, due to its light, easily applicable texture, it is recommended for all skin types.
This sunbblock contains chemical UV filters, which basically absorbs UV rays from reaching the skin. The UV essence is an organic sunscreen and doesn't contain the ingredients like zinc oxide and titanium oxide, which is what leaves the white cast on your face when you apply sunblock with those ingredients. Both sunblock types are great, but if you prefer a sunblock that doesn't leave a white cast, smells like your typical chemical sunblock, this UV essence is highly worth checking out.

What are the benefits?
Protecting and preventing the skin from harmful rays is a vital way to maintaining youthful skin, so read the following to see what this UV essence can do to help:
Sun protection
Prevents fine lines and wrinkles
Improves uneven skin tone
And here are some of the main ingredients that are in this product that helps to not only protect the skin, but keep it moisturized, soothed, and brightened.
Hippophae Rhamnoides Oil (aka Sea Buckthorn Oil), in Korean cosmetic, the ingredient name is listed as 'Vitamin Tree Oil' and it helps to supply the skin with moisture.
Tocopherol is an antioxidant that fights against free radicals found in the skin.
Panthenol, beta-glucan, and allantoin soothes, relieves skin irritations.
Niacinamide is a skin brightening agent and helps to brighten the overall skin tone.
There you have it — all the reasons to put on sunblock everyday! The UV essence is more than just a sunblock, it will moisturize, prevent wrinkles, and brighten the skin. Let's keep our skin healthy, happy and glowy all year round with the Airy Soft UV Essence.
#GetYoursNow
The much awaited Soft Airy UV Essence along with the entire Klairs collection is currently available with global shipping at Wishtrend.com.
For the latest news and updates on more about the #SoftandAiryUVEssence, follow Klairs on their social media.
Instagram: @klairs.global
Facebook: @klairsglobal
Introducing the Soft Airy UV Essence