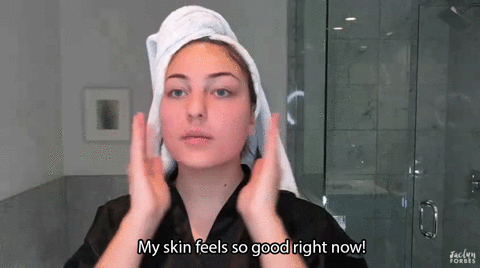 2017 was the year to experiment and try different skincare products. But now, let 2018 be the year you discover the perfect, personalized skincare routine!
The New Year is an exciting time to look over what has worked for us and what has not. Here at Klairs HQ, we have tested and tried out our products for a long period of time. We know what works best for specific skin types and how certain products work when mixed together. Read more to find out our staffs' favorite products, tips for best use, and their skin types! 
Introducing Rachel!
Skin Type: Combination Oily
Favorite Product & Reason: Supple Preparation Facial Toner + Supple Preparation All-over Lotion
These two products are a listing from Wish Recipe used to make Cream DIY Sheet Mask. However, I use these two together on a daily basis. I have oily combination skin, which means my overall skin is normal but super oily on the T-zone. (the nose, forehead part). This also means, I have a hard time picking the perfect moisturizer. While thick and creamy moisturizers makes my skin break out on the oily area, the light weight moisturizers don't fully hydrate my skin.
Tips for Best Use: By mixing the two products together, it not only fully hydrates my skin but keeps my skin acne-free. Both products are fast absorbing but gives instant hydration. The light finish of the lotion and the hydrating finish of the toner is the perfect combo!

Introducing Cathleen!
Skin Type: Combination Dry
Favorite Product & Reason: Supple Preparation Facial Toner + Tone Mate 2 in 1 Cotton Pad
I like it because its different than most toners. Most toners feel like their just micellar water and it dries out my skin. This one sinks into my skin and doesn't sit on the top layer of my skin, so that is why I like it. Also, I stopped using it one time and my skin was dry and flaky even though i used a really good serum
Tips for Best Use: I like to use it at night after cleansing and then in the morning before primer with Klairs Toner Mate 2 in 1 Cotton Pad. If I feel that my skin is leaning towards dry, I will use the sponge cotton pads and let it sit on my face for extra hydration. However, if I feel that my skin is becoming more oily or in need of a light exfoliation, I will use the compressed cotton pads. I really like using the two products together, because it gives me the option to give my skin a catered treatment depending on my skin that day.
Introducing Katie!
Skin Type: Sensitive & Acne-Prone
Favorite Product & Reason: Freshly Juiced Vitamin Drop + Rich Moist Soothing Cream
I also could not choose one product because the two combined products work great for my skin! My skin is quite sensitive and acne prone, so I am always cautious about what kinds of ingredients go into each product. I like it because its different than most toners.  This Vitamin Drop is great because it helps to not only brighten, even out my skin tone, but also the ingredient Centella Asiatica helps reduce irritation and inflammation for sensitive skin. However, this product alone does not do enough to hydrate my skin during the winter season, so I like to mix the two together and spread it on my face evenly!
Tips for Best Use: Pour 2-4 drops depending on how much your skin needs, and mix the Soothing cream 2:1 ratio. Mix the two products together and apply it on your face. Let it sink it and then you can proceed to other steps in your skincare routine. You will wake up with moisturized, glowy skin!
Introducing Wendy!
Skin Type: Normal
Favorite Product & Reason: Midnight Blue Youth Activating Drop 
 I always used to have a thin fine line right under my right eye and it has been bothering me all the time. But after I started using the Klairs blue drop, I noticed that it started to fade away. And after 2 weeks of use, I couldn't notice the fine line under my right eye. Since then I've been using it every single night and still love how it makes my skin look younger.
Tips for Best Use:  I use it every night right after cleansing because it is a light application. For days, when I feel like I need a little exfoliation and even toned skin, I will incorporate using By Wishtrend's Mandelic Acid, and then apply the blue drop under my eyes, forehead, lips, and (don't forget!) the neck. I recommend using your hand to massage the blue drop directly onto the skin for maximum effect!

Introducing EJ!
Skin Type: Dry skin
Favorite Product & Reason: Supple Preparation Facial Toner, Freshly Juiced Vitamin E Mask, Gentle Black Deep Cleansing Oil
All of my favorite Klairs products are the ones that are specifically suitable for dry skin type. I have very dry skin, so my collection of skincare products are always focused on products that deliver "deep hydration" and "use good ingredients". I really like Klairs products as they fit to my criteria, and also does not irritate my skin. When I was asked to pick the best products, didn't take me long to pick these three, because they are always included in my daily skincare routine, especially in my evening routine.
Tips for Best Use: When it comes to my first step in cleansing, I been loving Klairs Cleansing Oil for its ability to gently cleanse and thoroughly remove the impurities from my face. I take my time to massage the oil into my face and make sure that I get all the dirt out from my pores. After cleansing the face, I recommend using Klairs Toner to avoid your skin from becoming dry. I like to pour a small amount onto the hand and lightly tap it into my skin. On days when I feel that my skin is extremely dry, I will mix it with the Vitamin E Mask to t's the best when the toner is used together with Vitamin E mask for deeper hydration. After applying several layers of the toner, I apply Vitamin E mask, making my skin filled with hydration and nutrients though out sleeping. In the next morning, skin condition will be different from that of yesterday!
Introducing Haena!
Skin Type: Dry to Combination & Acne-Prone
Favorite Product & Reason: Midnight Blue Calming Cream
I never use anything as soothing, calming and as effective in reducing irritations than this Blue Calming Cream. It really saves my skin (every time)  from the constant redness and the occasional break outs.
Tips for Best Use: Every night, use it as the last step in your  skincare routine; after moisturizer. Layer on a good amount on the areas (like a spot treatment) that are red, inflamed and need some help cooling down. You will wake up with healthy, happy, soothed skin!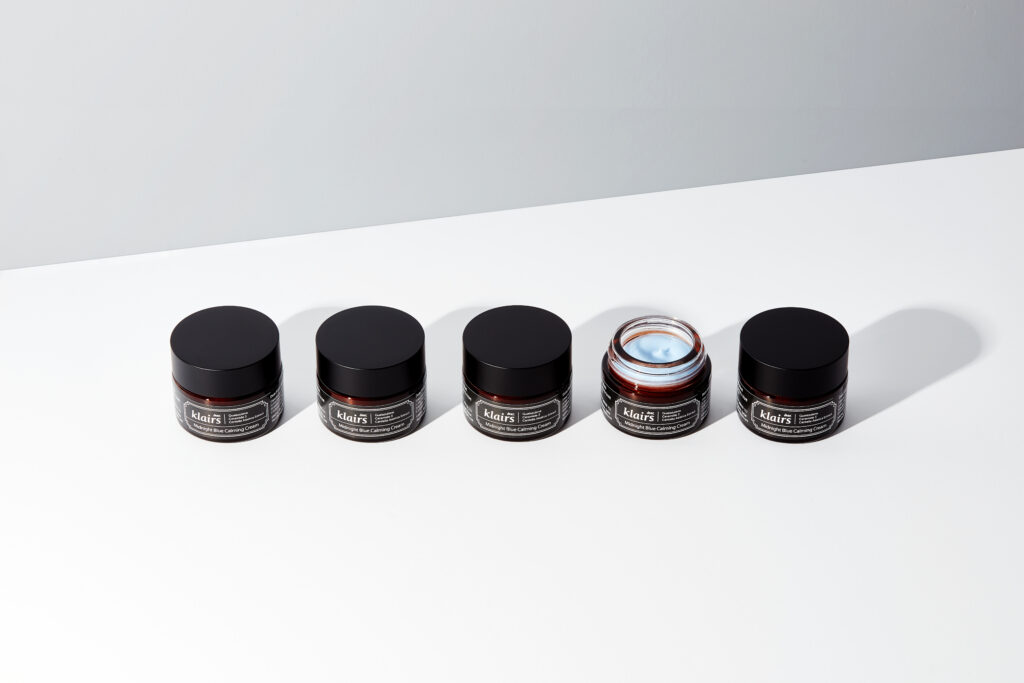 Best of Klairs Skincare Products Based on our Staffs' Honest Opinions!